Why a Bus Instead of Ubers for Your Event
Rare Transportation Apr, 15 2020
---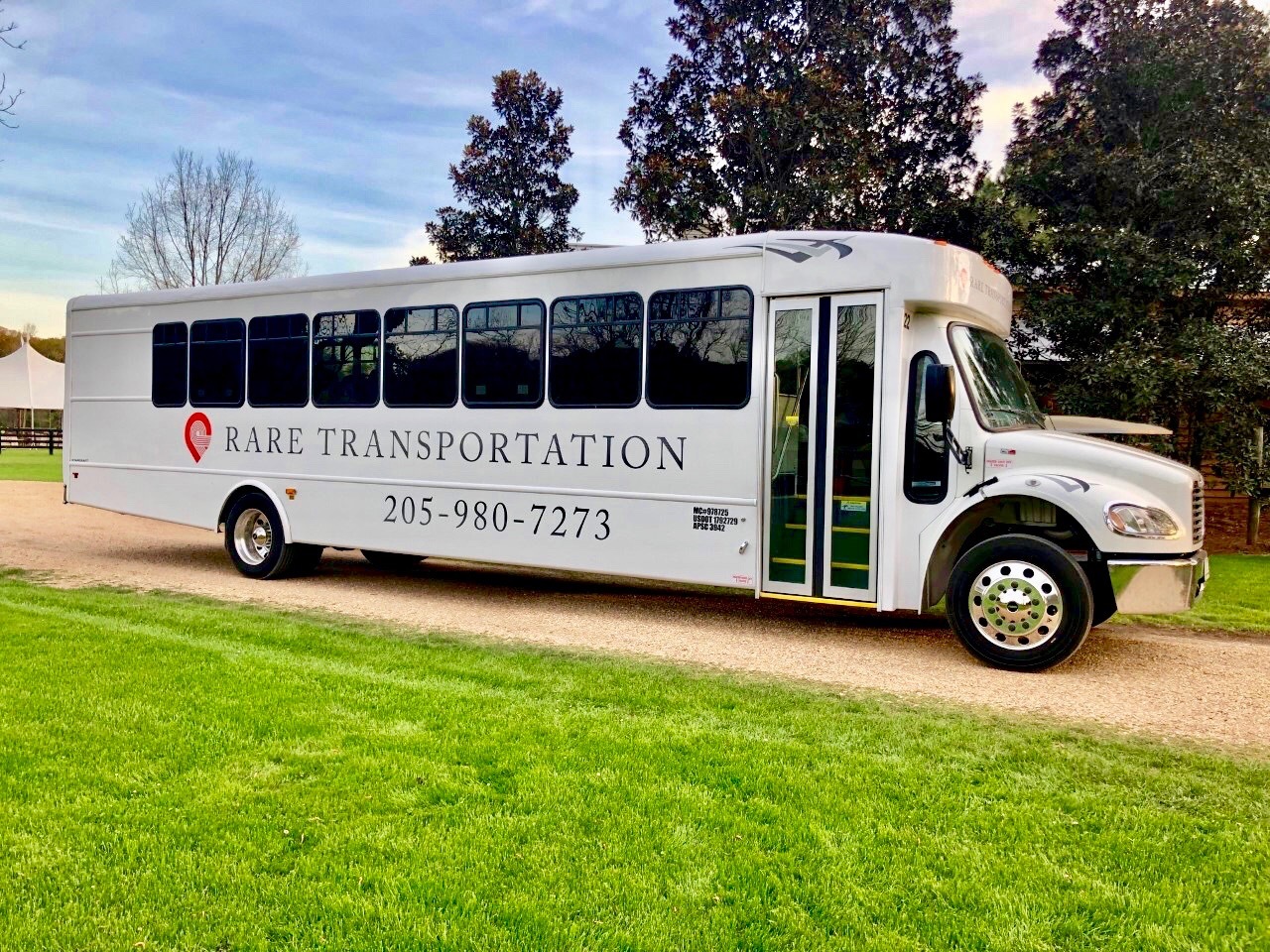 Safety
Recent studies by the Federal Motor Carrier Safety Administration (FMCSA) have found that buses are 50 times safer than cars and twice as safe as air travel. Drivers are required to have a Commercial Driver's License (CDL) in order to operate buses. To obtain and retain a CDL, drivers must pass a strict vehicle inspection and driving test, a background check, and have a current physical from a board-certified doctor stating the driver is fit to drive a commercial vehicle. The safety of your group should be the highest priority in selecting transportation.
Vehicle Maintenance
When hiring a bus, transportation companies have strict safety guidelines set forth by the FMCSA that must be followed. These guidelines include annual safety inspections by a certified mechanic, monthly safety inspections, bi-weekly safety inspections, and pre-trip safety inspections performed prior to every trip.
The last thing you need is an uber breaking down in a bad part of town.
Uber vehicles are only expected to have a safety point inspection before their first ride, not annually. If your Uber driver has been driving for several years, it is likely that particular vehicle has only been inspected once when they first started.
Guaranteed Availability
When you have an event and plan to get several Ubers, there may not be enough Ubers available in your area at the particular time that you need them. If there are enough in your area, your departures will likely not be at the same time, since Ubers will have to come from different parts of the city to your pickup location.
Having a bus ensures that your group has a ride that is on time and will pick up and depart at the same time which allows for better event logistics
Everyone can ride together
One of the best parts of getting a bus is so that everyone can ride together. Having the whole group on one bus ensures that everyone is accounted for and that no one has to ride alone in another vehicle with the potential of getting lost. Everyone can relax, set a playlist, have some drinks and enjoy their time together as a professional handles the driving.
Price
When you rent a bus, you will get more bang for your buck. Typically, buses are priced at an hourly rate instead of mileage, like many Ubers and Lyfts. In many cases, depending on your event type and where everyone needs to go, it is likely that a bus will be cheaper than having to rent a half dozen Ubers. Don't forget to include tipping for all those Ubers as well, which will add up.
You also run the risk of surge pricing when using an Uber. When Ubers are high in demand during certain parts of the day, it is likely that you may pay 2-3 times more for that Uber vs when you are outside of peak times.
We would love to help with your transportation needs. The next time you need to move a group of people from place to place, please give us a call or request a quote at www.raretransportation.com. Let our team of transportation coordinators assist you in your planning and our professional drivers handle the driving in a vehicle from our well-maintained fleet. Your group's safety is our highest priority.