Do I Really Need a Party Bus?
Rare Transportation Dec, 04 2018
---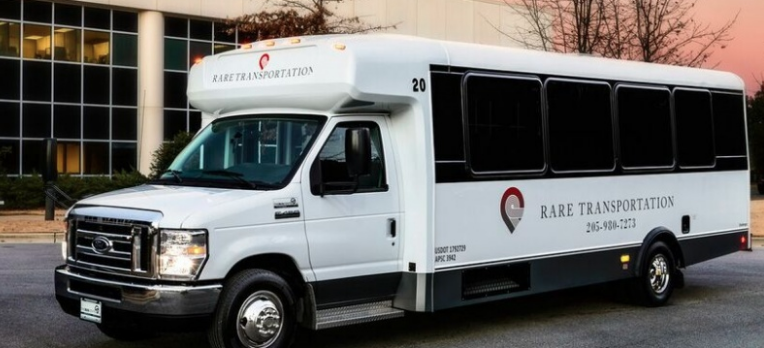 When you need to get somewhere, and don't want to have to worry about transportation, the best thing is to get someone to handle transportation for you.
But when you're transporting groups of people, you'll have several options of vehicles to choose from, with different benefits for each. For example, three common types of vehicles used to transport groups include executive vans, shuttle buses, and party buses.
"Party bus" is a bit of a buzzword, but what does it really mean? A party bus typically has perimeter seating that restricts the number of people you can bring. That's because you're facing each other instead of facing forward, which is a safety issue, too. And the real issue is price - party buses are often double the price of other (better) options.
Choosing a Better Option
At Rare Transportation, we have quite a few types of group-sized transportation options that will give you a better experience for a better price over a party bus.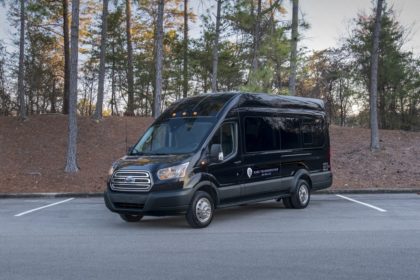 Executive Van
A 14-passenger executive van is a perfect choice for a smaller group. Black leatherette bus-style seating creates a comfortable, professional experience while the spacious insides means there's plenty of room and none of your passengers will feel cramped.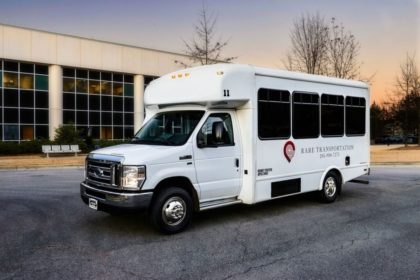 Shuttle Bus
If you want a more affordable option, but still want the comfort of a bus-style approach, the 14-passenger shuttle bus gives you that option. Premium cloth-covered reclining seats are perfect for riding in comfort, and the space makes this a great option for bridal parties, small corporate groups, school field trips, and other groups.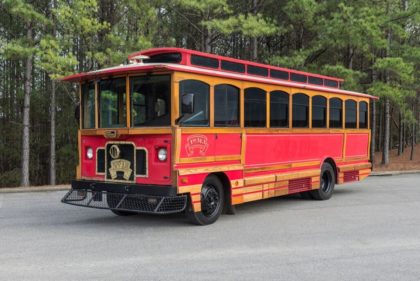 Trolley
Everyone likes a trolley, and when you want to go out for a night on the town, like with a bachelor or bachelorette party, a trolley adds a whole new layer of fun.
Our modern trolley is a perfect option with plenty of space, bench and perimeter seating, front and rear air conditioning, and a 28-passenger capacity. It also comes with radio and iPod auxiliary.