A Decade in Review: 2010-2019
Rare Transportation Jan, 02 2020
---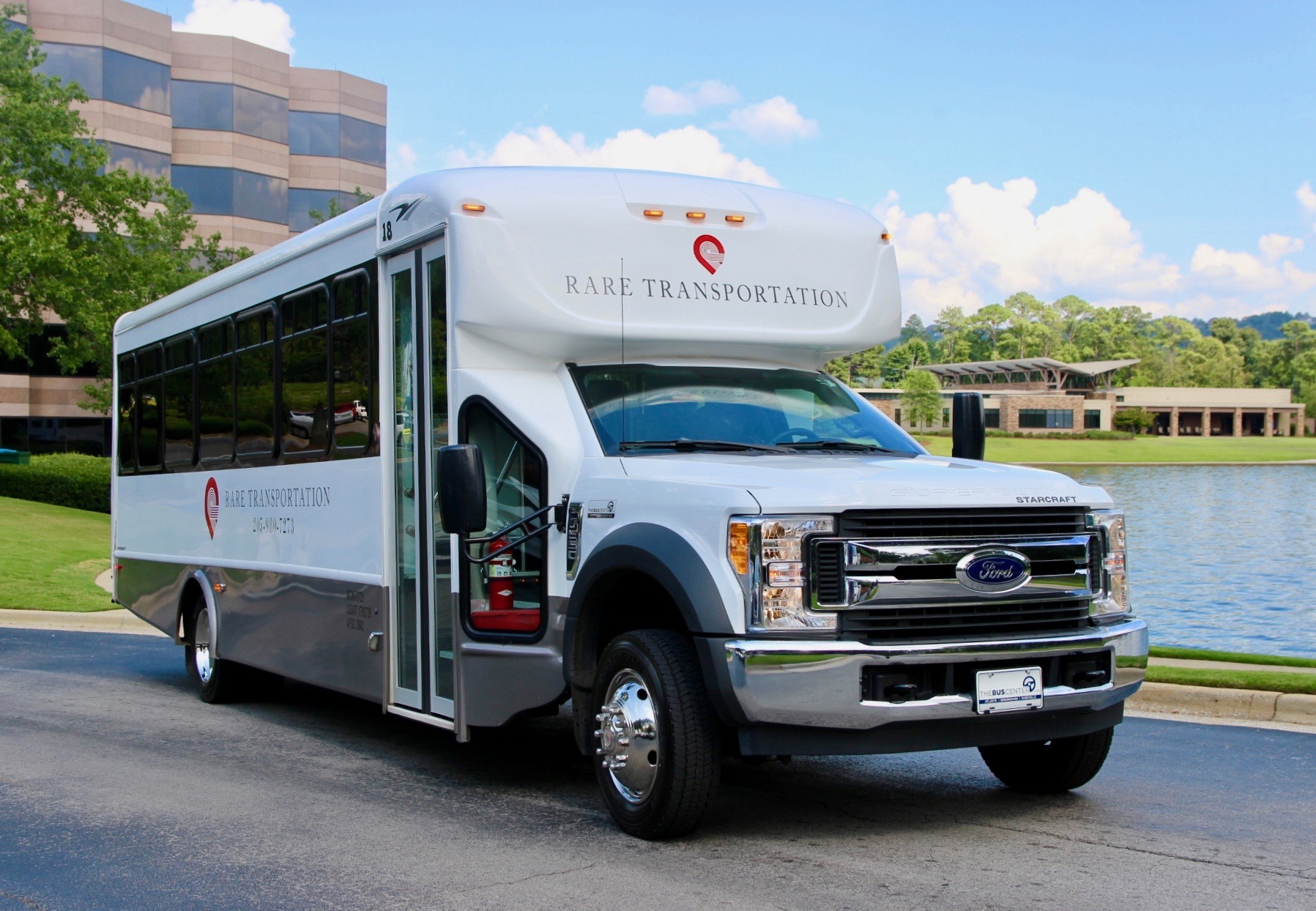 A Decade in Review:
In 2010, Rare Transportation had been in business for one year. Rare was originally purchased from the owner of the Rare Martini (hence the name Rare Transportation) as he was wanting to transport patrons from the 280 corridor & Hoover area to the Lakeview district. We began renting buses for weddings, corporate and airport transportation needs. We had two buses at the time and were excited, but nervous, to see what the future held for this company.
Joel and Joyce, Rare's owners, did all the bookings, bus cleaning and maintenance. Joel was driving the majority of the events we booked as we had just a few employees at the time. As time went on, we began getting more calls and started to book more events- like A LOT more! We started to hire more drivers and began buying more buses.
By 2011, we had 10 employees and 4 buses; we doubled in size in just one year! At this time, we were only able to service the Birmingham area. But that was about to change. In the same year, we became certified to service the entire state of Alabama. Along with this growth came excitement and many hurdles but we stayed on course.
By 2014, we had grown to a company that had 16 employees and 7 buses, including our ever-popular Antique Trolley! We began servicing every corner of the state and we couldn't keep up with the demand. Every weekend was a sell out for us. In the same year, we went through a rebranding, but stayed true to providing an excellent customer experience and continued growth.
In 2016, we purchased our second trolley, aka Modern Trolley, since our Antique Trolley was so popular. It instantly became a customer favorite.
In 2017, we received a certification through the Interstate Authority, which allows us to travel up to 200 air miles! We were now servicing parts of surrounding states. By this time, we had doubled the size of our company with 32 employees and 14 buses.
Now, at the end of 2019, we have over 42 employees and 17 buses, the newest being our second executive van.
Looking back at 2010, it is hard to believe how much Rare Transportation has grown. This company has not only changed our lives but has changed the lives of many of our employees which are now lifelong friends. We believe the best part of Rare Transportation is our company culture and the relationships we make with our clients.
Our growth is tied directly to the growth of Birmingham. Can't wait to see what the next decade brings. Excited is an understatement!