5 Reasons Why You Need Wedding Guest Transportation
Rare Transportation Sep, 09 2019
---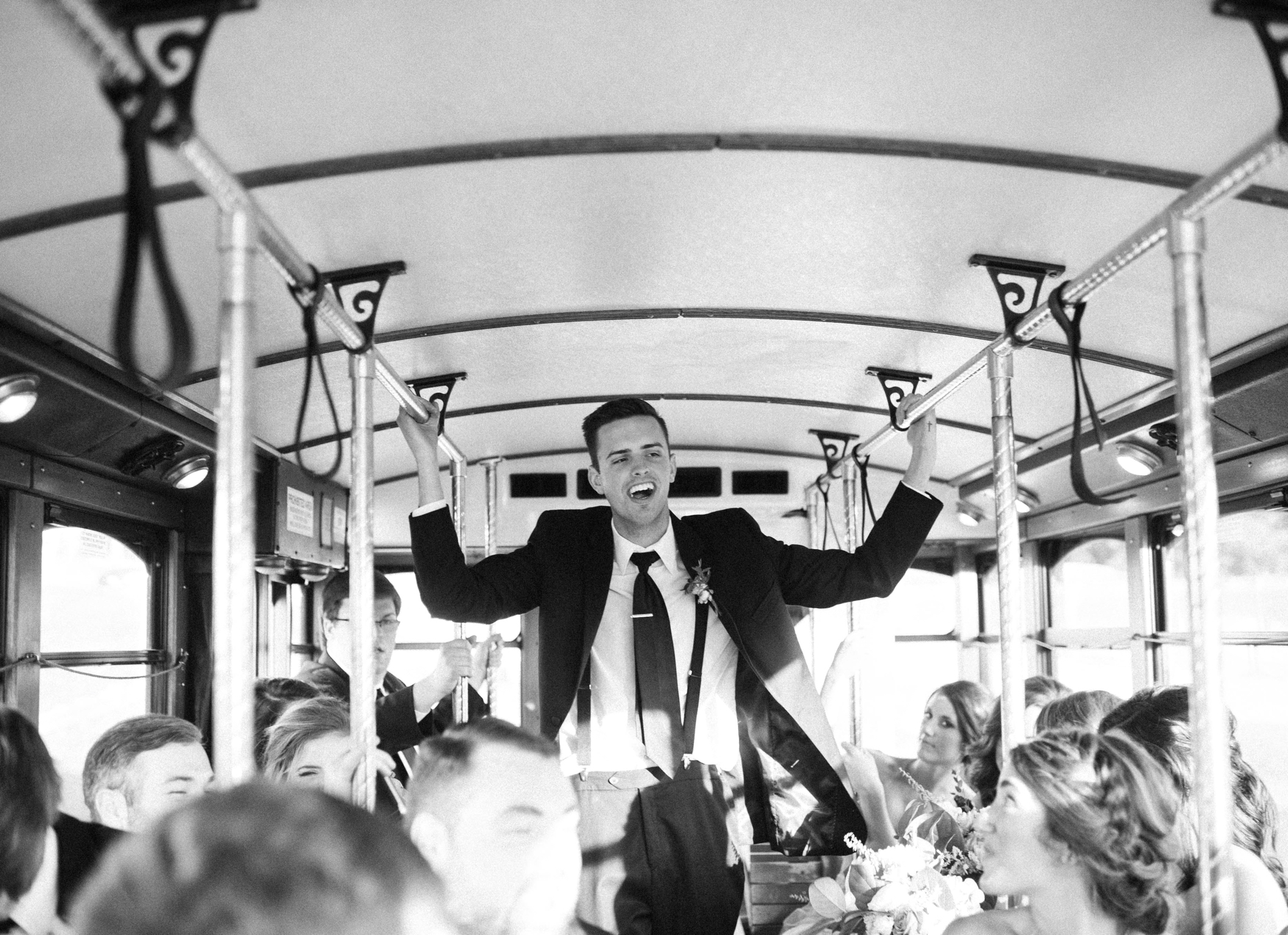 Your wedding day is fast approaching, and you have worked so hard planning to make sure every detail is perfect. You likely have transportation set up for your wedding party but what about your precious family and guests?

A common wedding afterthought can be an amazing experience for your guests as well as peace of mind for you the day of which we know is priceless. Don't worry about if your guests are going to arrive on time at the right location (I am sure you have a few guests in mind).
Of course, you can let them find their way on their own, but are you sure you want to chance it? Here are several reasons why you want to seriously consider transportation for your guests.
1. BE ON TIME
First and foremost, you want to make sure your guests arrive ON TIME at the RIGHT LOCATION for your ceremony. You have spent many hours and resources planning this special day, so you want to make sure you don't have people rushing in during the middle of your ceremony because they're late. If you have parents, grandparents, and/or friends that need to be incorporated in your photo shoot, getting them a ride to the necessary locations can ensure that you maximize the time you have with your photographer.
2. OUT OF TOWN GUESTS

Some of your guests may be from out of town and are staying at a hotel. It is likely that they may not have a car if they flew in or could be unfamiliar with the area. Providing a ride for those guests is a perfect way to show your appreciation for them traveling so far to see you marry the love of your life.
3. LIMITED CEREMONY/VENUE PARKING
It is very possible that your ceremony or reception venue has limited parking, especially with downtown & rural locations. Getting a bus or trolley to transport all your guests (even wedding party) to all the necessary locations is imperative to your guests' experience on the wedding day. You do not want your guests to walk 10 blocks from the nearest parking location to your ceremony or reception, especially in the summer and winter months. It also provides a perfect rain plan in case of non-ideal weather. Your guests will certainly appreciate not having to walk in the rain in their dresses and suits.
4. SAFETY
To be transparent, if you are serving alcohol at your reception, it is a great idea for your guests to have a safe ride when the celebration is over. It would be heartbreaking to find out about a loved one getting in an accident, going to the hospital or jail after your wedding. This is also a great idea for the day of the rehearsal dinner and wedding party as well.
5. FUN
Having the families all together chatting, bonding, laughing and singing to a fantastic playlist is a great deal of fun, especially in the trolley! Weddings are about love and uniting families; let's get them together and see who can do the best carpool karaoke.
Having wedding guest transportation can be the perfect service to ensure a multitude of happy experiences for your guests. Now that you know what you're missing, let Rare Transportation help you get your guests where they need to go safely, on time, and in style. Your guests will thank you for it.